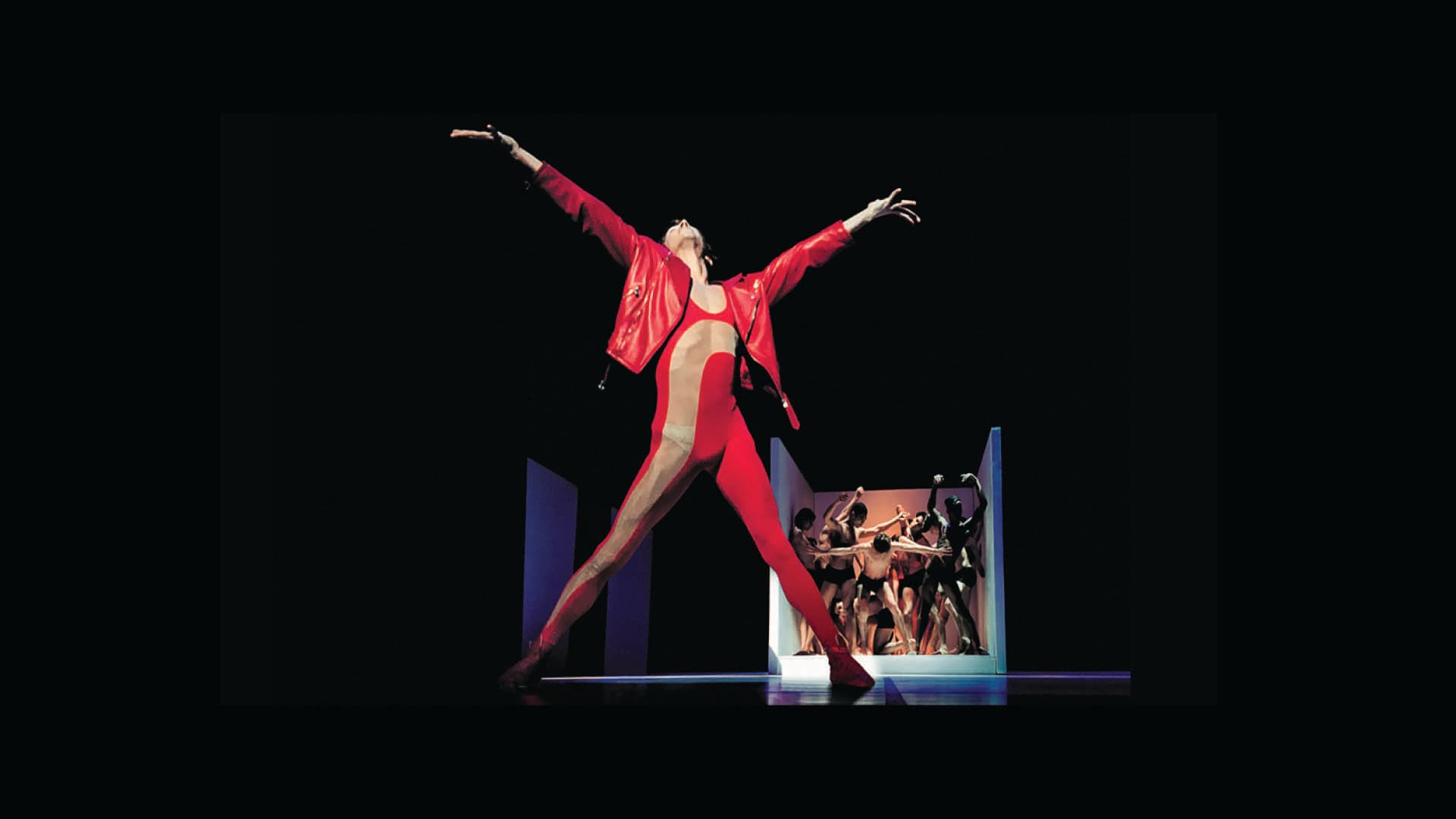 Béjart Ballet Lausanne
Ballet For Life
From Thu 08.05.2025
After their successful passage in 2023 at the Stadsschouwburg in Antwerp with 3 sold-out shows and almost 8,000 spectators, the Béjart Ballet Lausanne announces its return to Antwerp in 2025 with the exceptional 'Ballet For Life'.
Brought to the wonderful music of Queen and Mozart and with costumes designed by Gianni Versace, "Ballet For Life" is one of Maurice Béjart's most popular ballets. After premiering in Lausanne in 1996, with Gregor Metzeger and Gil Roman dancing the lead roles, the ballet was then performed in 1997 at the Théâtre of Chaillot in Paris with Queen and Elton John on stage. 
The choreographer did not have to search for the idea of "Ballet for Life", it was evident:  He liked Queen's music that he discovered during the eighties. Then he became aware that Freddie Mercury and Jorge Donn, an iconic danser from Béjart, both died from AIDS at the age of 45.  With this ballet, he wanted to bring a tribute to them both. However, "It will not be a ballet about AIDS", decided Béjart, "but about people who died young".  Brought to the music of Queen and Mozart and choreographed by Maurice Béjart, the 40 dancers, costumed by Gianni Versace, bring a moving ballet that's about youthfulness and hope.
A little over thirty years ago, in between Berlioz surprising music interspersed with bombing and the sound of machine guns, an unconventional Friar Lawrence cried out to Jorge Donn and Hitomi Asakawa: "Make love, not war!"
Today, Gil Roman, who is about the same age as the creation of my Romeo and Juliet, surrounded by dancers who have never seen this ballet, answers: "You told us to make love, not war. We made love. Why is love waging war on us?"
A cry from the youth, for whom the problem of death by Love is added to the multiple wars that have never ceased in the world since the so-called END of the last World War!
Above all, my ballets are encounters: with music, with life, with death, with love... with all those, whose life and works find a renewal within me. Moreover, the dancer who I am no longer is reincarnated each time by the dancers who surpass this former self.
A love affair with the music by Queen. Invention, violence, humour, love: it's all there. I love the group. They inspire me and guide me, sometimes through this no man's land where we will all go one day and where, I am sure, Freddie Mercury is playing a duet on the piano with Mozart.
A ballet about youth and hope, as hopeless and optimistic as they are. Despite everything, I believe that "the show must go on", as Queen put it in one of their songs.
Tickets
Official tickets

Secure payment
Thu 08.05.2025•Stadsschouwburg Antwerpen

Fri 09.05.2025•Stadsschouwburg Antwerpen

Sat 10.05.2025•Stadsschouwburg Antwerpen
At the box office, you pay an extra 2 euros service charge.
Organizer: Gracia Live